Support every step of the way…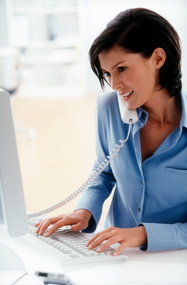 On an ongoing basis we can provide proposals, tenders and prequalification support on, or off, site as required; this typically includes:
Going through the prequalification questionnaire/tender instructions and planning the actions required to submit the tender on time.
Collating feedback and input from key personnel.
Developing a 'win strategy' for your bid that addresses both the explicit and the implied aims of your customer, and fully demonstrates the capabilities of your business to set your bid apart from your competitors.
Establishing a list of suggested customer questions/clarifications if required.
Information gathering and preparation to support bid response.
Technology review and recommendations of any external partners which might be needed to support the bid.
Producing draft response to all sections and questions providing method statements and screen shots to answer customer specific questions.
Producing draft executive summary.
Reviewing any amendments required and making changes.
Reviewing and providing input into commercial proposition.
Supporting the collation of fully completed documents ready for sending to customer.
As part of the process we will stay in regular contact with you in order to fully understand the unique aspects of the proposition you want to submit and to clearly convey your company's knowledge, experience and case studies relevant to the requirement.
CIP provides you with a 'line in the sand' review of where your business is currently positioned with regard to winning contracts. We will make recommendations as required to enhance your business for maximum win potential. Our service includes the initial development of your own tender library for future use. CIP realises that a company's chance of securing important contracts is greatly improved by the submission of detailed and comprehensive documents to support the bid. The initial development includes the collation of :
Accreditations
Processes and procedures
Quality management
Account management and customer service
Complaints procedure
Environmental policy
Supply chain management
Delivery arrangements
Rush order fulfilment
Warehousing and storage
Equal opportunities
Corporate and social responsibility
Training and apprenticeship
Insurances
Report & Accounts
Health & Safety
Diversity and Equality information
Environmental, energy and waste management
Business continuity plans
Security
Terms & Conditions
Case studies
Customer references
On a tender by tender basis we will provide an upfront fixed cost for the response based on an estimate of the number of days to complete the documents.