Consultants in Print Limited (CIP) and IT Governance – why?
A number of our clients require Cyber Essentials certification to compete for public sector contracts and we have introduced them to IT Governance who have provided an extremely efficient, competitive and supportive certification process.
Why CIP's clients will benefit from getting Cyber Essentials
With Cyber Essentials you can focus on your core business objectives, knowing that you're protected from approximately 80% of cyber attacks.
You will also be able to drive business efficiency, save money and improve productivity by streamlining processes.
Achieving certification will also help you to work towards other compliance requirements such as the EU General Data Protection Regulation.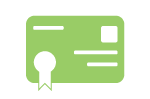 Demonstrate security
Demonstrate to clients, insurers, investors and other interested parties that you have taken the precautions necessary to reduce cyber risks.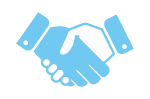 Increase opportunities
Be able to bid for UK Government contracts that involve the handling of personal and sensitive information, and increase your chances of securing business within the private sector.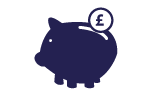 Save money
Insurance agencies look favourably on organisations with Cyber Essentials, resulting in lower insurance premiums.
To support our clients, IT Governance, the CREST-accredited and leading provider of cyber security expertise, has entered into a formal partnership with Consultant In Print Limited to aid the process of certification.
About IT Governance
IT Governance is a leading global provider of IT governance, risk management and compliance solutions, with a special focus on cyber resilience, data protection, PCI DSS, ISO 27001 and cyber security.
Their comprehensive range of products and services, combined with flexible and cost-effective delivery options, provides a unique, integrated alternative to the traditional consultancy firm, publishing house, penetration tester or training provider.
Having led ISO 27001 implementations since the inception of the Standard, their strong global cyber security presence gives them the knowledge and insight to provide valuable advice, tailored to meet any organisation's specific needs or budget. They have successfully helped over 400 companies achieve ISO 27001 certification, proving their compliance with one of the world's most demanding management system standards.
Details on the Cyber Essentials scheme
Brief Description
Cyber Essentials is a government-backed cyber security certification scheme which provides a good baseline of cyber security suitable for all organisations in all sectors. The scheme addresses five key controls that, when implemented correctly, can prevent around 80% of cyber attacks.
The two levels of certification
There are two levels of Cyber Essentials certification available to your organisation: Cyber Essentials and Cyber Essentials Plus.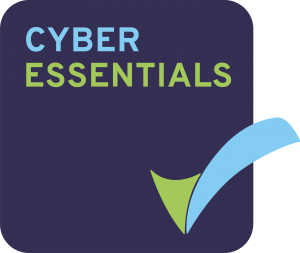 Cyber Essentials
The Cyber Essentials certification process includes a self-assessment questionnaire (SAQ) and an external vulnerability scan. This ensures that best practice is in place and that there are no known vulnerabilities present on the Internet-facing networks and applications.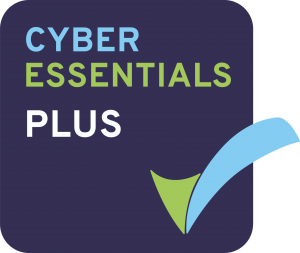 Cyber Essentials Plus
Cyber Essentials Plus certification includes all of the assessments for the Cyber Essentials certification but includes an additional internal scan and an on-site assessment of your infrastructure, specifically focussing on workstations and mobile devices.
The five key controls
Fully implementing these five key controls will put interlocking cyber security measures into place to defend your organisation.

How to get certified
IT Governance has developed three fixed-price packaged solutions, Do It Yourself, Get A Little Help, and Get A Lot Of Help to support certification to either Cyber Essentials or Cyber Essentials Plus at a pace and budget that suits you.
All Cyber Essentials certifications are managed through IT Governance's CyberComply online portal. This is a unique online service that enables companies to follow a convenient 'do-it-yourself' approach, as well as being able to manage and track the certification process.